Cédric Klapisch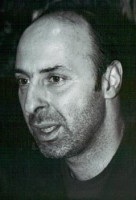 French writer and director Cedric Klapisch is known for making films that explore the ways in which individuals exist in relation to a group of people, whether that group be a family or the denizens of an urban neighbourhood. Two of Klapisch's most successful films, Chacun Cherche Son Chat and Un Air de Famille, impressed critics and audiences with their humorous, warm-hearted interpretations of this kind of relationship, and they helped establish their director as a man with considerable talent for capturing the nuances and flow of human interaction.
Influenced by the movies of Martin Scorsese, John Cassavetes, and Woody Allen, Klapisch studied film at NYU, which he attended from 1982 until 1985. While in New York, he worked on short films as a camera operator and a director; after returning to France, he directed a series of industrial films and documentary segments for French television. In the late '80s, Klapisch began making short films, one of which, Ce Qui Me Meut (1989), was nominated for a César and won awards at the Berlin and Cannes Film Festivals.
Klapisch earned his second César nomination for his feature directorial debut, 1992's Riens du Tout. A comedy about a Parisian store manager who tries to train his staff in the American way of doing business, the film was a surprise success and helped to establish its director's reputation. Two years later, Le Péril Jeune, Klapisch's drama about a group of high school friends who reunite for the birth of a baby fathered by a recently deceased member of their group, also enjoyed a favourable reception. Also in 1994, Klapisch made a short film as part of 3000 Scenarios Contre un Virus, a series of shorts made about the AIDS virus.
In 1996, Klapisch won international acclaim and recognition with Chacun Cherche Son Chat (When the Cat's Away), his winsome comedy about a young Parisian woman (Garance Clavel) who loses her cat and, in the process of trying to find it, experiences a series of misadventures that introduce her to the people who share her neighbourhood. Originally intended as a short, the film -- which was shot in Paris' diverse Bastille neighbourhood -- was largely improvised and combined professional actors with non-professionals. Klapisch's knack for improvisation earned him an International Critics Award at the Berlin Film Festival, as well as popular success throughout Europe.
Klapisch repeated this success with Un Air De Famille (1997), a black comedy about the dysfunctional hilarity that ensues during a family's gathering. The film was honoured with a number of Césars, including a Best Screenplay award for Klapisch. The director followed up Un Air De Famille two years later with Peut-être, a sci-fi drama about a man who gets the chance to journey into the future and meet his descendants. ~ Rebecca Flint, All Movie Guide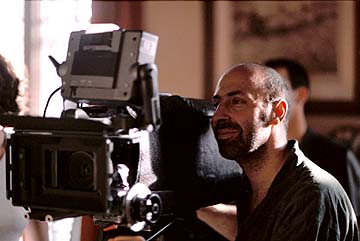 Cédric Klapisch (France)
Director, Writer, Actor, Producer, Miscellaneous Crew
Born 4 September 1961
Neuilly-sur-Seine, Hauts-de-Seine, France
Director - filmography
Poupées russes, Les (2005) (

filming

)
... autre titre : Russian Dolls, The (2005) (literal English title)
Ni pour, ni contre (bien au contraire) (2003)
... autre titre : Not for or Against (2003) (International: English title)
... autre titre : Personne n'est comme tout le monde (2003) (France)
Auberge espagnole, L' (2002)
... autre titre : Pot Luck (2003) (Canada: English title) (UK)
... autre titre : Auberge espagnole, L' (2002) (USA)
... autre titre : Casa de locos, Una (2002) (Spain)
... autre titre : Euro Pudding (2002) (International: English title)
... autre titre : Spanish Apartment, The (2003) (USA)
Peut-être (1999)
... autre titre : Maybe (1999) (USA)
... autre titre : Perhaps (1999) (USA: literal English title)
Ramoneur des lilas, Le (1998)
Un air de famille (1996)
... autre titre : Family Resemblances (1998) (USA)
Chacun cherche son chat (1996)
... autre titre : When the Cat's Away (1997) (USA)
Lumière et compagnie (1995)
... autre titre : Lumière and Company (1995) (International: English title)
... autre titre : Lumiere y compañía (1996) (Spain)
Poisson rouge (1994)
3000 scénarios contre un virus (1994) (segments "Poisson rouge" and "Chambre, La")
... autre titre : 3,000 Scenarios to Combat a Virus (1994)
Péril jeune, Le (1994)
... autre titre : Années lycée: péril jeune - 1975, Les (1994) (France)
... autre titre : Good Old Daze (1994)
Riens du tout (1992)
... autre titre : Little Nothings (1992)
Ce qui me meut (1989)
In Transit (1986)
Writer - filmography
Poupées russes, Les (2005) (

filming

)
... autre titre : Russian Dolls, The (2005) (literal English title)
Ni pour, ni contre (bien au contraire) (2003)
... autre titre : Not for or Against (2003) (International: English title)
... autre titre : Personne n'est comme tout le monde (2003) (France)
Auberge espagnole, L' (2002)
... autre titre : Pot Luck (2003) (Canada: English title) (UK)
... autre titre : Auberge espagnole, L' (2002) (USA)
... autre titre : Casa de locos, Una (2002) (Spain)
... autre titre : Euro Pudding (2002) (International: English title)
... autre titre : Spanish Apartment, The (2003) (USA)
Peut-être (1999)
... autre titre : Maybe (1999) (USA)
... autre titre : Perhaps (1999) (USA: literal English title)
Un air de famille (1996)
... autre titre : Family Resemblances (1998) (USA)
Chacun cherche son chat (1996)
... autre titre : When the Cat's Away (1997) (USA)
Péril jeune, Le (1994)
... autre titre : Années lycée: péril jeune - 1975, Les (1994) (France)
... autre titre : Good Old Daze (1994)
Riens du tout (1992) (adaptation) (dialogue) (scenario)
... autre titre : Little Nothings (1992)
Ce qui me meut (1989)
In Transit (1986)
Actor - filmography
Ni pour, ni contre (bien au contraire) (2003) (uncredited) .... Journaliste 2
... autre titre : Not for or Against (2003) (International: English title)
... autre titre : Personne n'est comme tout le monde (2003) (France)
Auberge espagnole, L' (2002) (uncredited) .... Le professeur stressé
... autre titre : Pot Luck (2003) (Canada: English title) (UK)
... autre titre : Auberge espagnole, L' (2002) (USA)
... autre titre : Casa de locos, Una (2002) (Spain)
... autre titre : Euro Pudding (2002) (International: English title)
... autre titre : Spanish Apartment, The (2003) (USA)
Peut-être (1999) .... L'épicier
... autre titre : Maybe (1999) (USA)
... autre titre : Perhaps (1999) (USA: literal English title)
Lila Lili (1999) .... L'épicier
Un air de famille (1996) .... Le Père 1967
... autre titre : Family Resemblances (1998) (USA)
Péril jeune, Le (1994)
... autre titre : Années lycée: péril jeune - 1975, Les (1994) (France)
... autre titre : Good Old Daze (1994)
Riens du tout (1992) (uncredited) .... L'homme au caméscope
... autre titre : Little Nothings (1992)
In Transit (1986)
Producer - filmography
Princesses (2000) (producer)
Miscellaneous Crew - filmography
Riens du tout (1992) (lyricist: "Moi, ju sais moi")
... autre titre : Little Nothings (1992)
Himself - filmography
European confusiòn: Making-of 'L'auberge espagnole' (2002) (TV) .... Himself
Un jour dans la vie du cinéma français (2002) (TV) .... Himself
'L'Auberge Espagnole'
Release Date: May 16th, 2003 (LA/NY); expands to other cities at later dates

World Premiere: May 17th, 2002 (Cannes Film Festival)

Video Release Date: December 23rd, 2003

Title Note: (2/13/03) In addition to 'L'Auberge Espagnole' and its English translation, 'The Spanish Apartment', this movie is also sometimes listed as 'Euro Pudding'. (2/17/03) The title that Fox Searchlight is currently going with is the original French title of 'L'Auberge Espagnole' instead of the (easier-to-remember, I think) English translation of 'The Spanish Apartment'.

Awards: Audience Award for Best Picture (2002 Karlovy Vary International Film Festival); Best Screenplay, Best Female Newcomer (De France) (2003 Lumiere Awards); Best Female Newcomer (De France) (2003 Cesar Awards); Audience Award, UIP Prize for Best Euro Film (2003 Sydney Film Festival)

Language: French, Catalan, Dutch, English and Spanish with English subtitles. Original title in France: "L'Auberge Espagnole" (where it was one of the three biggest domestic hits of 2002).

MPAA Rating: R (for language and sexual content)

Running Time: 120 minutes

Distributor: Fox Searchlight Pictures

Distributor Note: (2/13/03) Fox Searchlight snatched the U.S. theatrical rights to this movie at the Cannes Film Festival in May, 2002 where it screened as part of the fest's film industry market.

Cast: Romain Duris (Xavier), Audrey Tautou (Martine), Cecile De France (Isabelle), Judith Godreche (Anne-Sophie), Kelly Reilly (Wendy), Xavier De Guillebon (Jean-Michel), Kevin Bishop (William), Cristina Brondo (Soledad), Federico D'Anna (Alessandro), Iddo Goldberg (Alistair), Cedric Klapisch (cameo), Christian Pagh (Lars), Barnaby Metschurat (Tobias), Olivier Raynal (Bruce)

Director: Cedric Klapisch (When the Cat's Away, Un Air de Famille)

Screenwriter: Cedric Klapisch (When the Cat's Away; cowriter of Un Air de Famille)

Premise: Xavier (Duris), a young French economics student getting his first taste of the rest of Europe moves into an apartment in Barcelona with a group of other European collegiates, including guys from Italy, Denmark and Germany and girls from England, Belgium and Andalusia. Together, the septet share a series of adventures which include some budding romances...

Filming: Production of this movie took place in Paris and Barcelona in 2001, shooting on high-definition digital video.

Genre: Comedy, Foreign, Romance
IOFILM : FILM : REVIEW
Pot Luck
Director Cedric Klapisch
Writer Cedric Klapisch
Stars Romain Duris, Judith Godreche, Audrey Tautou, Cecile de France, Kelly Reilly, Kevin Bishop, Federico D'Anna, Barnaby Metschurat
Certificate 15
Running time 120 minutes
Country France/Spain
Year 2002
After a spate of braindead American comedies about student life, it is a complete joy to come across one from France that captures the experience of making friends, finding somewhere to live, juggling relationships, discovering different aspects of character and learning how to flat share with five others whose only common language is English.
Filmed as an autobiographical memoir of 25-year-old Xavier (Romain Duris), writer/director Cedric Klapisch uses camera tricks, such as fast motion and split screens, to liven things up. Although self-consciously kooky at the start, with too much emphasis on voice-over narration, it sets a comic tone.
The city of Barcelona and the performance of Duris adds greatly to the pleasure. Avoiding the rebel charmer student hipster stereotype, Xavier is an intelligent, serious, unworldly, shy Frenchman, who goes to Spain to study business management and learn the language so that he can walk into an EU civil service job, set up by one of his father's colleagues.
He stays a year. The relationship with his Parisian girlfriend (Audrey Tautou) becomes strained because of distance and her insecurities. He is attracted to a Belgian girl in his class, who turns out to be gay, and starts an affair with the wife (Judith Godreche) of a neurosurgeon, who is repressed and dominated by her self-satisfied husband.
It is not so much a film about student excesses and sexual misdemeanours as a kaleidoscopic appraisal of a young person's introduction to the spirit of European unity. If that sounds desperately worthy, the opposite is true. Xavier shares a flat with a Dane, an Italian, a German, an English girl and a Spanish girl.
Their adventures and scrapes and close encounters of the emotional kind are wittily chronicled in Xavier's short history of his life so far. Klapisch avoids sentimentality and comic business that does not evolve naturally from the way things are.
Pot Luck, an idiotic translation of L'auberge Espagnole, once titled Euro Pudding, is the least phoney student film imaginable and one of the most honest.
"Love is a bitch," Xavier says. "It's so hard."
Friends help.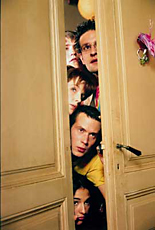 Movie Review
by Frederic A. Brussat
L'Auberge Espagnole
Cedric Klapisch
20th Century Fox Home Entertainment 05/03 VHS/DVD
R - language, sexual content
Xavier (Romain Duris) is an ambitious 25-year-old economics student who is promised a cushy job by a French ministry associate if he learns Spanish and can pick up a working knowledge of Spain's economy. Although he desperately wants to get away from his hippy mother, he is terribly upset about leaving his girlfriend, Martine (Audrey Tautou), for a year. Getting the paperwork done to be part of the European exchange program called Erasmus turns out to be a nightmare of red tape. When his plane finally takes off, Xavier is overcome by submerged feelings of anxiety about the change in his life and a journey into the unknown.
In Barcelona, he is immediately befriended by a French neurosurgeon and his lovely wife, Anne-Sophie (Judith Godreche). They let him sleep on their couch while he tries to find an apartment. One day the doctor asks Xavier to take his wife out sightseeing since she has so little to do. They hit it off and form a friendship. However, Xavier is most excited when he is accepted into a place shared by three male students from Germany, Italy, and Denmark, and two women from England and Andalusia. They are filled with an exuberance for life and love to mix studying with dating and partying. The refrigerator is stuffed and overflowing with beverages and foods from many countries, a veritable mirror of the experiment of the European Union.
A visit from Martine turns into a disaster when she dislikes the students and feels uneasy about having sex when they are in the next room. Isabelle (Cecile Defrance) is accepted by the group as a new housemate, and she shares a room with Xavier. When he learns that she is a lesbian, their friendship deepens. She teaches him the romantic touches and moves that are the most erotic to women. He tries them out on Anne-Sophie after she allows herself to be seduced by him. Meanwhile, the English woman's brother (Kevin Bishop) arrives for a stay with her and manages to turn off all the members of the household with his ethnic slurs. He does prove to be very loyal to his sister when he manages to cover up her affair with an American so that her just arrived boyfriend isn't offended.
L'Auberge Espagnole is another innovative and captivating film by French writer and director Cedric Klapisch whose 1996 When the Cat's Away did a marvelous job capturing a slice of authentic life in a French neighborhood in Paris. This comedy has the same delight in urban life and all the ways in which it stimulates the mind, body, and soul. Xavier's deluge of experiences in Barcelona feed not only his libido but his creative spirit. He finds himself opening up to a diverse group of people and sympathizing with their triumphs and difficulties. He remembers that as a little boy he wanted to be a writer. In Barcelona he gets to play many other roles as he goes with the flow of the moment or the person he's with at the time. His cross-cultural experience helps him recognize all his various selves and his unity with others. L'Auberge Espagnole is a buoyant romp from the opening scenes to the closing credits.
CinemaSpeak_Com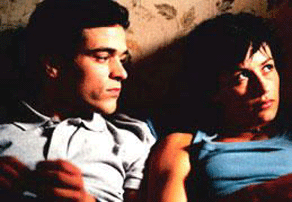 L'AUBERGE ESPAGNOLE
Director: Cedric Klapisch
Producer: Bruno Levy
Writer: Cedric Klapisch
Director of Photography: Dominique Colin
Cast: Romain Duris, Judith Godreche, Audrey Tautou, Cecile De France
Review by: Warren Curry
5/11/03
Light and breezy entertainment delivered with heart, French director Cedric Klapisch's L'Auberge Espagnole (literal translation: "The Spanish Inn") may not be a film that sticks with you for any great length of time, but in the realm of a 2-hour diversion, it works perfectly fine. Episodic in nature and inclusive of a few too many characters, the film manages to entertain thanks largely to the many sitcom inspired moments it delivers. There's not much of an immediate overall purpose, but Klapisch for the most part avoids inadvertently talking down to his audience in this well-meaning dramedy.
L'Auberge Espagnole centers on a year in the life of French student Xavier (Romain Duris) when he relocates to Barcelona, Spain as part of the inter-European exchange program Erasmus. Not knowing a single person in his temporary home, Xavier benefits from meeting a newly resituated French couple, a doctor and his introverted wife, Anne Sophie (Judith Godreche), who allow the young man to stay with them. Soon after, Xavier finds permanent living quarters when he moves in with a group of students, of varying European nationalities, in a small apartment -- needless to say, all sorts of hijinks ensue.
The film weaves several story threads into the main landscape, which ultimately depicts the diversity each of these students is exposed to as being a greatly beneficial part of the human experience. The most explored characters, aside from protagonist Xavier, include his lesbian Belgian roommate, Isabelle (Cecile De France), who becomes Xavier's closest friend and shares with him the secrets of how to spark a woman's passion, Wendy (Kelly Reilly), a frigid British student most responsible for keeping the apartment orderly, and the previously mentioned Anne Sophie who ends up partaking in an affair with Xavier. Adding to the mayhem of the cramped living situation when he arrives for a visit is William (Kevin Bishop), Wendy's brother, a loudmouth who tries the patience of anyone he comes in contact with. Audrey Tautou (Amelie) has a small role as the girlfriend Xavier leaves behind in France.
Unless director Klapisch was to double the film's length, there's no way for him to give equal amounts of time to all of the characters. Still, even as an ensemble, the movie neglects too many of the people who comprise it. Certain elements drop into the mix that set-up a deeper look into certain characters, which are then never followed up. Occasionally, one of the lesser-detailed roommates will appear on screen, and as you try to recall what traits distinguish the character, you realize that you weren't given much information beyond the person's nationality. The apartment's multi-national environment, however, leads to a few good jokes.
The film is shot in 24p high-definition, and once again I'm astounded by just how close this format looks to film. The director embraces many of the modernisms that go hand-in-hand with filmmaking in the digital age, most notably fragmenting the screen in order to allow several shots to appear at once. This technique works well in the film's most "Must See TV" moment when the roommates race back to the apartment to warn Wendy of impending doom.
It's always interesting to see what foreign films will make a box office splash here in the States, and Fox Searchlight can already boast of a very successful import this year with Bend It Like Beckham. L'Auberge Espagnole won't be as big a hit for one obvious reason - it's subtitled - but, in its own way, is an equally charming movie, which deals in a reality that is likely much more tangible to most audiences (beyond the fact that not everyone can afford the luxury of being an exchange student). All in all, it's just good, clean fun.
Qwipster's Movie Reviews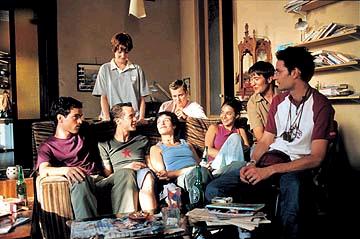 L'Auberge Espagnole (2002) / Comedy-Drama
aka Euro Pudding
aka The Spanish Apartment
MPAA Rated: R for sexual content and language
Running Time: 122 min.
Cast: Romain Duris, Judith Godreche, Audrey Tautou, Cecile de France, Kelly Reilley, Cristina Brondo, Federico D'Anna, Barnaby Metschurat, Kevin Bishop, Xavier De Guillebon, Wladimir Yordanoff
Director: Cedric Klapisch
Screenplay: Cedric Klapisch
Seeming very much like a dramatic, travelogue version of MTV's "Real World", L'Auberge Espagnole (which literally translates as "The Spanish Inn", figuratively as "Euro Pudding", but is often titled in English as the more accurately represented, The Spanish Apartment) presents a hodge-podge of people with different backgrounds living together, finding common ground while occasionally offending each others sensibilities. However, unlike its television counterpart, this isn't designed to play as simulated reality, although it does try to capture a bit of slice-of-life within the context of its multi-character storyline.
Xavier (Duris) is a young French student sent to Barcelona on a student exchange program, studying Spanish and economics. He leaves his adoring girlfriend Martine (Tautou, Amelie) behind, pledging to stay close despite their physical distance. He searches for a place to live, mostly in vain, but a local French brain surgeon and his repressed wife take him in in the meantime. Eventually, Xavier finds a place living with other exchange students like himself, all from different parts of Europe with distinct dialects and world views. It's a bit awkward at first, but soon Xavier begins to find his niche, but his distance from his girlfriend soon has him thinking about some of the women around him, in particular, the neurosurgeon's wife, Anne-Sophie.
From the get-go, L'Auberge Espagnole is crafted to be a visually arresting, zesty film that seeks to do little more than to entertain and titillate for it's two-hour running time. For the most part, it succeeds, with amusing characterizations and a zippy sense of style that holds the viewer's interest with competent flair. The Europe portrayed is no longer the segregated establishment it once was, but rather, a melting pot of all walks of life, with the dividing lines blurred. Much of the entertainment comes in the form of misunderstandings between the cultures and languages, and how various groups within Europe will use language to exclude certain groups from understanding or participating in the conversations.
As fun as L'Auberge Espagnole mostly is, it begins to overstay its welcome. For a film that clocks in over two hours in length, there's very little substantive content to justify the duration, and just at the point when satiety is reached, the film devolves into an unattractive side jaunt where Xavier has a yen to get laid, heedless of personal consequences. The problem is that Xavier is probably the least interesting character of this ensemble cast, and when he is on his own, apart from mingling with the others in the apartment, the movie is not quite as interesting, and his self-indulgent lusts and sulking aftermath eventually makes the final half hour sag. Luckily, writer/director Klapisch (When the Cat's Away) does manage to save things in the end with the well-crafted final scenes.
L'Auberge Espagnole is an aesthetics-over-substance film that should please those armchair tourists who like to watch films more for the exotic tidbits about the foreign locales much more than for those interested in the actual story itself. Klapisch is very much at home crafting good characterizations and mixing things up with many snapshots with an outsider's eye to Barcelona, both in the apartment and the scenes of the streets. Like any trip that lasts a little too long, once you've seen all there is to see, tedium does begin to creep in. However, as vapid as it may be accused of being, it might have the benefit of opening up the younger set to more subtitled European films, as it's one of the most accessible productions for the MTV-generation since Run Lola Run.
©2004 Vince Leo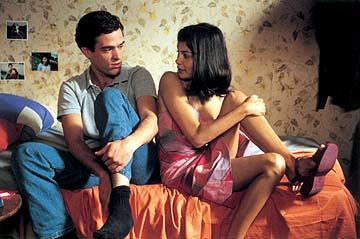 L'Auberge Espagnole
Audrey Tautou's name is the only name that appears in advertisements for L'Auberge Espagnole, and the previews single her out. Well, Tautou (He Loves Me, He Loves Me Not, Amelie) is in the film, but barely. She has at most ten minutes of screen time, although her character's presence is a large factor. So it's a deceptive marketing tool to get people to watch the film, but in this case, it may be okay to cheat a little to get people in theaters. L'Auberge Espagnole was nominated for six Cesar Awards (French Oscars), including Best Film, Director, Writer, and Supporting Actress (it only won one) but most people will just think "it has subtitles, ugh" and ignore it. That's too bad, since the film is an amusing look at multiculturalism, college life, friendships, and random other things. The title roughly translates to "Spanish Apartment," but also is phrase denoting a place where "cultures mix like a stew."
The main character is Xavier (Romain Duris, CQ, Osmose), a French economics student who goes to study in Barcelona for a year. He cannot speak Spanish, and his jealous girlfriend Martine (Tautou) doesn't like the idea at all. He lands in an apartment populated by students from other countries like England, Italy, Germany, and Denmark. L'Auberge Espagnole is the type of film where the protagonist discovers all sorts of things about himself and the world in the one year he spends away. Writer/director Cedric Klapisch (Maybe, Le Ramoneur des Lilas) doesn't really do anything new, but manages to do a good job with a familiar story. And rather than turning Xavier's intellectual coming-of-age into a mushy affair, Klapisch throws in some slapstick humor, mostly revolving around cultural misunderstandings.
Xavier's life is actually pretty idyllic. He is always around friends, and away from Martine. He loves the feeling of chaos within his apartment, and is enjoying getting to know Barcelona. To portray the mundanity of Xavier's life before Barcelona, Klapisch speeds up scenes, to show that no one is missing anything. These are usually office conversations or Xavier walking within office buildings. In Barcelona, Klapisch portrays uses multiple split screens to show that there is so much going on at the same time, all of it exciting. He is beginning an affair with Anne-Sophie (Judith Godreche, Quicksand, South Kensington), the lonely wife of a fellow Frenchman and Belgian lesbian housemate Isabelle (Cecile de France, Irene, Loup!) is giving him pointers on how to seduce women. Things are great until William (Kevin Bishop, Food of Love, The Big Finish) arrives. William is British housemate Wendy's (Kelly Reilly, Last Orders, Starched) dumb brother who talks incessantly and makes the sort of broad racial generalizations that all the housemates are trying to eliminate. William gets on the bad side of everybody in the apartment, especially German Tobias (Barnaby Metschurat, Solino, Julietta).
For his part, Bishop's rude performance thoroughly acquits his awful one in Food of Love. Still, the movie belongs to Duris. The Xavier character begins as somebody who is a little stuffy. As a child, he wanted to write, but is now going into a more practical field. His time in Barcelona makes him more fun loving and spontaneous, and this change accompanies Klapisch's gradual change in tone of the film. Not only does his stay in Barcelona open his eyes to new ways at looking at himself, it also opens his eyes to new ways of looking at the world around him. The huge drawback in Klapisch's script is that he focuses on Xavier. The story is full of vibrant characters, some only barely touched upon. Each person is rich enough to merit their own story. Mongoose Rates It: Pretty Good.
1 hour, 55 minutes, English, French, Spanish, Danish, and who knows what else, with English subtitles, Rated R for language and sexual content.
Seven Questions for Cedric Klapisch of "When the Cat's Away"
by Anthony Kaufman
Cedric Klapisch is one of a group of prolific new French filmmakers (Claire Denis, Mathieu Kassovitz, Olivier Assayas) trying to put French film back on the independent map. Not as simplistic or hilarious as it has been advertised, his first film to be distributed in the States, "When the Cat's Away" (opening today in selected theatres) is the subtle, sweet story of a young woman's days living in the absence of her lost cat. Shot with a combination of improvised and scripted scenes, actors and non-actors, this Sony Pictures Classics release is really a slice of a Paris neighbourhood, one in which the young and straightforward Klapisch has skillfully captured.
indieWIRE: What are the differences of getting a small film off the ground in France verses in America? Like how much was the budget, for example?
Cedric Klapisch: It was under a million dollars. But we shot with three hundred thousand dollars. And then after, we found the money to do the post-production. For this film, the production company had the money to do the shooting and then after they asked TV station Canal+ and France 2 to participate, but that was after the shooting was made. Otherwise, the feature film that I directed just before they got a lot of money out of it, so they reinvested the money, so that's why they really let me free with this film. That's a very special case. Very often, especially for first feature films, the government has a grant that they give to first time directors. The chance to get the grant is 5 times every year, 5 people doing a first film. There is that and the TV stations. Canal+ produces 30% of French productions. Mostly TV financed. It's complicated, because you have the government, the ministry of culture, which gives that grant. Then you have the public channels, which is also the government, but in a different form.
iW: Sony Pictures Classics is distributing your film; it's the first time you've been distributed in America. What was that like?
Klapisch: It's really nice because I went to NYU and I was always expecting my films to come here. So it's my third one that finally gets to go to the United States. I'm really happy because, they took a long time to decide. They saw it at the Berlin Film festival a year ago. They really liked it and they had to wait, they were waiting to see it again in Toronto to see what was the reaction there and then it was released in London and then Japan and then they took a lot of time to decide themselves, because they wanted to have different reactions throughout the world. I think, finally, they decided to take it because they think it could work here.
iW: When I saw the film, I expected it to be more comedic. And I think this was because of the preview I saw. Have you seen this preview?
Klapisch: Well, I made it. I guess you're talking about that one. The trailer, you mean?
iW: Yes, the trailer.
Klapisch: Yes, well, it was a choice to do that in the trailer, because at the beginning I thought no one would go see this film, because it's such a simple story, and I thought it may be uninteresting to other people. It's so day-to-day life. It's so undramatic. And yet, in the story, I'm trying all the time to make things exist, and to be interesting all the time. There's an author in France who says in the TV news, they're only looking when there's a plane crash. And the author says, "What's interesting for me is not when the plane crashes, but when the plane doesn't crash." I have the same kind of idea whereas I want to show things which don't appear interesting at the beginning and then they're interesting... I think that's one of the problems I have with American movies is that because they want things to be interesting, they enhance the drama of everything and very often you lose the sense of reality, because planes don't crash every day.
iW: I want to get to this everydayness of "When the Cat's Away", but first I'm interested in American films being distributed overseas and taking over the markets. How do you see it in France, as far as American films taking up screens there?
Klapisch: It's really bad, the situation, I don't have anything against good films, good American films, of course, but the problem is that bad American films are taking over, and they take too many screens, and it become a "resistance" - you need to fight to get 10 screens in Paris whereas any bad American film will have 40 screens, so it's really bad. And also, culturally it's not good, because very often, people will know better Tom Cruise or Brad Pitt, than any good French actor. It's unfair because it's not a question of quality, it's just a marketing thing.
iW: Let's go back to "When the Cat's Away". You incorporated a lot of what was happening in the moment when you were shooting. I imagine it was very difficult to stay so open to the moment.
Klapisch: It's true one of the hardest things on the shooting was to be receptive to everything and to avoid being drowned by opening up. Very often when you let people give you ideas, at the end, you're totally lost. But I think the story was so simple, that it gave structure to the film and then I knew somehow what I was doing, even though I didn't know what I was doing exactly during the shooting. It was a good combination between knowing what to do and being open to doing anything. That was hard.
iW: So each day, your set-ups were coming out of what the actors were doing?
Klapisch: It depends on the scene, some scenes were really written, and other scenes, like, when Chloe is helping moving out her neighbor, it was just written - she helps Bel Canto move out -- so I had to find ideas. I knew that there would be people going up and down in one shot like that, but then for the dialogue, I really tried things. It was not really improvisation, it was more me improvising with them, as if I was writing the dialogue in front of them, you know, seeing what was happening. In some scenes, they were really left alone improvising... In another case, I use very different techniques... I improvised with the actors one or two weeks before the shooting, and they came up with ideas and then I videotaped the improvisations for two or three hours and I wrote a text and used some of the ideas from the scene. But then I organized the scene so it would work together, so when we shot the scene, they had the text and stuck to the text.
iW: As far as the camera was concerned, were there the same strategies?
Klapisch: Yes, it was the same thing. We had to find the tone of the film at the beginning, with the D.P., which never happened before since I storyboard usually. The first two days were really important to find the right way to shoot the film. Before we had photography in the neighbourhood, we found things like, how to frame, and how to light, that there would be always bright colors, in order to show it's a colorful neighbourhood and that the differences in people would be stressed by the differences in colors and that very often, we use black somewhere in the picture to enhance the colors throughout the picture. Things like that, we found by taking pictures before, and then, when we'd be shooting, we had to find ideas that would be in the same direction. It's pretty easy once you find what's the tone and what's the style -- you find ideas everyday to support that... We had a craft and a skill that allowed us to do things in a no-matter way, but being very professional... I really needed experience to do that, and the D.P. also, because it looks like it's not throughtout or it's very loose, very improvised, and in fact, there's really a strong storyline, there's a strong structure, a strong aesthetic put into it, but it's done in a light way. It's sort of a strange combination.
Un air de Precision: Cedric Klapisch's "Family Resemblances"
by Laura Phipps
French director Cedric Klapisch's second U.S. release, "Un Air de Famille" (Family Resemblances) comes close on the heels of "When the Cat's Away," replacing spontaneity and improvisation with meticulous planning and structure. "Un Air de Famille," distributed in the U.S. by Leisure Time / Cinema Village, won three 1997 Césars: Best Screenplay, Best Supporting actress (Catherine Frot, who plays "Yolande") and Best Supporting Actor (Jean- Pierre Darrousin, "Denis" in the film).
"Un Air de Famille" follows the trajectory of a small family reunion in a French pub, during which everyone learns a bit more about each other than they ever really wanted to know. Shot on Cinemascope in a carefully constructed set, the film both re-creates the stifling dynamics of family relations and offers subtle visual escape routes via background windows and mirrors. Based on the play by Agnes Jaoui and Jean-Pierre Bacri, the film retains all of the original stage actors, including Jaoui and Bacri, who play two of the family's grown children.
indieWIRE: What aspect of the film did you feel you had the most control over when transcribing it from a play to a movie; what aspect did you have the strongest imprint on as the director?
Cedric Klapisch: Well obviously it's more toward the visual part. That's the most important thing, and also directing the actors. Although they had done the play for almost a year before I started to work with them, we had to change everything in a very small way in order to make it a movie. So I changed very small things but in fact it was big things, in terms of acting. So I think it was those two things, but otherwise, they wrote the dialogue, they wrote the story.
iW: And you kept to that pretty faithfully?
Klapisch: Yeah.
iW: And what about you, what do you think changed the most, from the play to the movie?
Agnes Jaoui: I think that in a movie we are closer to the character, it may be deeper; it may be more . . . hard. Because when you see someone far from you falling down, you can laugh. But if you are close to his eyes and he falls down, maybe it's less amusing. And the important thing was to choose the moment when you have to be close, to see the look of the people, and I think he was really good at doing this. And also, really, to direct us. We asked him to do the movie because we saw his first movie and really the remarkable thing was his very good directing of everyone in the cast, even the very small ones -- and with Jean-Pierre Bacri, as we are actors, we appreciate it a lot. And we were not wrong because when we worked with him, it was a really great feeling being in his hands. We could trust him. He was really precise, and he has a good sense of music.
iW: I wanted to talk about one scene in the movie which I found the most powerful, the scene when Denis and Yolande are dancing, especially the shots when the family is looking on through the window. How did you decide how to shoot this scene? What's going on emotionally?
Klapisch: Well it's the only moment where people--well, the two characters--let everything go. Everything is very tense, there's a lot of pressure among the family, and it's the only moment where all the pressure goes out. In terms of directing, it's the moment when the camera is hand-held. It was very restrained and contrived, the way I filmed the whole story, and there I tried to really be loose, and let everything go. So I think that you can feel that when you see the movie.
Jaoui: For me when I saw the movie I had the feeling when they stop dancing that it was very... érotique? [Pants and heaves] As if they made love with the body.
Klapisch: That was the idea, that they have a physical relationship by the end. All the family are behind the window, so they are framed; and it's the opposite, that they are really stuck in their position.
iW: I also wanted to talk about Denis. He was sort of a transformative element, and he's the only character who's not in the family.
Jaoui: For Jean-Pierre [Bacri] and me, it was "la parole de l'auteur:" the purpose of the author; with my character maybe. And in fact he's a kind of hero; a modern one, and not a very expansive one. We wrote if for this actor [Jean-Pierre Darroussin] because we'd already worked with him. It's always pleasing to write for precise actors.
iW: Did anything change with the character in the movie version?
Klapisch: It was very close, but. . . when you direct a movie, it has a lot to deal with the small details, because it's really the sum of small details put together that makes the movie. So it's really small adjustments that I made in the film, and what Agnes said at the beginning: that the play was maybe more funny but it was too funny, or only funny, and I think the movie is more cruel and more dramatic, and because we used close-ups, it's more emotional also, closer to the character. And with his character it was like that so the only change is that he's a much less funny character than in the play, so he's more a hero.
iW: The flashbacks, with the music and the characters as children: how and when did you decide to put those in?
Klapisch: It was her idea, in fact, the flashbacks.
Jaoui: We wanted to show that even we have the same childhood, we have different memories and different perceptions of this childhood. My character in the movie thought she was really free from her family, and discovers this night that she was not: that in fact, she reproduced the same rules that her mother told her: the bad son, the good son. . . And so this was the purpose of it.
iW: Tell me about the bug-zapping machine. That was metaphorical?
Klapisch: Yes, of course. I did it to put visual things to add the ambiance of the cafe, the miserable ambiance. So I added a lot of things which are there just for the ambiance, because I really needed to add things that would bring noise, visions. And I saw that in the in the south of France, this kind of killing machine. It's very cruel, and the cruelty makes it funny. Every time we see a bug dying, it's very funny. And I think it's the same kind of humor that there is in the play.
iW: The ending has this glimmer of hope, and then you realize that nothing really changes. Do you mean to suggest something closer to hope, or to despair, or was it simply ambiguous--or all of the above?
Jaoui: In fact the end changed from the play. In the play, it was just the phonecall, and he says "hello," and we knew it was Alice, and I spoke with another screenwriter, a Russian one, who said, "I would have never done the final. . . I would have preferred it without hope."
Klapisch: It is ambiguous and it's meant to be ambiguous, because I think life is ambiguous, and it's a sum of good things and bad things and it's always a fight between the two. At the end it's just that because it's really about change. Can you escape from your family or are you stuck with the values of your family? And so there's no real answer to that question. People can change, people can't change. . . it's just a question of showing that. The whole movie is also ambiguous about what's funny and what's sad, and that's why I used the lighting. It's very contrasting, very. . . "claire obscure". . can you say that? Because the tone of the story in the movie is "claire obscure": it's really a combination of light things and deep things and funny things, and hope and. . . and the opposite of hope.
iW: "When the Cat's Away" was also distributed in the U.S. How do people react to your films here compared with in France?
Klapisch: The reaction's exactly the same. I was in Seattle yesterday--there was a screening at the Seattle Film Festival, and it's the same reaction, which is really strange. It's really nice to see it's the same reaction. Of course you lose something with the translation, and yet I think the translation is very well done, and people react exactly the same way. Everybody can relate to this film because it talks about family--I think it's a very essential story. It's kind of sad to see how America deals with foreign films in general. It's difficult.
iW: To distribute.
Klapisch: Yes. And for bad reasons, I think. Because they say that it's because the American audience is not ready for it--it's not true. When you see the difference between other countries, like Japan, like Australia, like any country in Europe, the way they can accept films, you don't really understand why America is so closed to foreign films.
iW: What are your future plans?
Klapisch: I've been working on one script for three years, and I've been waiting to raise the money, and finally in Cannes I got the financing for it, so. . .
iW: What's it about?
Klapisch: It's about the future. It's an anti-science fiction movie. It's a comedy about the fact that the future is not going to be like it is in science fiction movies.
[Laura Phipps is a freelance writer living in Brooklyn.]


#994, Friday, August 13, 2004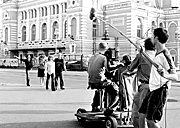 Director Klapisch Shoots 'Russian Dolls'
By Sophia Kornienko
STAFF WRITER
Photo by Znaky Productions / FOR SPT
In his sequel to "Euro Pudding," Cedric Klapisch has chosen St. Petersburg to represent one facet of modern Europe.
French film director Cedric Klapisch wrapped up filming the St. Petersburg scenes of the sequel to his hit film "L'auberge espagnole," or "Euro Pudding" (2002) in the city last week - and took time out to explain why he chose Russia as one of the locations for the new film.
The second film in the series, "Les poupees russes," literally "Russian Dolls," also features a Russian ballet dancer playing a leading role.
The original film, "Euro Pudding" (titled "Pot Luck" in Britain, "Una Casa de Locos" in Spain and "The Spanish Hotel" in the U.S.), was nominated for the 2003 Cesar Award for the best film, best director and best script. Called by critic Roger Ebert of Chicago Sun-Times "as light and frothy as a French comedy, which is what it is" and "refreshingly frank," the film looked at themes of identity in contemporary Europe through the story of a twenty-five-year-old Frenchman, Xavier (Romain Duris). Xavier passes through a one-year internship in Barcelona learning Spanish so that he can become eligible for a job at the European Council's office in Paris. He has difficulties leaving his home and girlfriend Martine (Audrey Tautou from "Amelie") in France, and plunges himself into a genuine "paella" of cultures at the apartment he rents together with six other exchange students, from Spain, England, Belgium, Germany, Italy and Denmark. An American attempts to join the melting pot, but, tellingly, doesn't mix.
Xavier soon realizes it is neither Martine nor the bureaucratic job that he really wants. The cultural mix around him awakens a quest for his true self.
At the end of "Euro Pudding," Xavier decides to become a writer, piling up books and notepads on the desk at his parents' house.
In all of Klapisch's films, even the least important characters are made memorable and symbolic. Klapisch attributes his love for symbolism to his mathematical view of the surrounding world, possibly cultivated in him during the philosophical studies he pursued in France prior to choosing to become a film-maker. Klapisch lists Russian philosophical works among his favorites.
True to his symbolic system, Klapisch stretches the plot of the new film beyond the borders of the European Union and brings the cast of characters from the first film to St. Petersburg, where one of them - William from Britain (Kevin Bishop) marries a Russian girl Natasha, played by ballet dancer Yevgenia Obraztsova.
"What I wanted to say was really about the new Europe," Klapisch said during a short break between the scenes on the upper deck of the large old restaurant boat Lyudmila. "When you're young, you don't want to be like your parents. You want to invent a new life. And you don't want to grow up."
At the age of the characters in the series, Klapisch had already graduated from New York University's film school and was making his first steps in the industry. The idea of portraying the new generation of exchange students struck Klapisch when he was visiting his sister, seven years his junior, during her studies in Barcelona.
With most of the characters from "Euro Pudding" returning in "Les poupees russes," the new film's dynamic derives from the same pieces of contemporary Europe, represented by the international characters attracting and repelling each other.
Klapisch chose Russia because it is a place where things are changing very quickly, but it also continues to bear the mark of the past, he explained. The true identity of Europe is about both the old and the new, and St. Petersburg suited the picture, as it is both the history of Europe and the future of Europe, he said.
"I want the film to be called 'French Matryoshkas' in Russian," Klapisch said, emphasizing the idea that the best things in life arrive only after a long determined search, like the final doll inside the nesting set.
Klapisch feels that Russia is fast going "yuppy" and that St. Petersburg today is similar to Spain about 15 years ago.
As if to better reveal the seamy side of St. Petersburg's ceremonial attire, the soundtrack to "Les poupees russes" will feature two songs by the city's laid-back underground group Markscheider Kunst. The group's recent album "Krasivosleva," sold well in Europe.
By coming to Russia, Xavier and his friends, now thirty-year-olds, take a broader view at what Europe really is, unpeeling its contradictions like the dolls of its title. Xavier has indeed become a writer, Klapisch said, but a more realistic version of a writer than he intended at the end of "Euro Pudding" - he has become a journalist and travels to Russia to complete an assignment. But the image of matryoshka dolls is also about the girls Xavier finds, Klapisch said. After going through the whole set, he finally gets his hands on the smallest doll, who becomes his ultimate choice - Wendy from Britain (Kelly Reilly).
Meanwhile, critics accused Klapisch of becoming too abstract in depicting his characters in his latest release, "Ni pour, ni contre (bien au contraire)," where the director attempted to imitate the classic gangster genre of film noir. While in regular films noir, gangsters are shown as appealing adventurers, Klapisch presented them as symbols in a play of cause and consequence.
Klapisch likes the cast to not just reflect the nature of their characters - every actor personifies an abstract element in the film universe. In Klapisch's current work, those elements are countries. The actors personify their native countries and speak their native tongues, lending a colorful authenticity to the many subtitled dialogues.
Klapisch literally bridges the less Euro-integrated Britain and Russia with France. Russia is personified by the ballet dancer character played by Obraztsova, named Natasha. Klapisch said he made Natasha a ballet dancer because Russia is related to perpetual movement. "It may have also been the cliche of Russian ballet and the Russian ballet being attached to traditions," he said.
Obraztsova, a Mariinsky Theater dancer in real life, said that by playing Natasha she tried hard to convey to her western colleagues about how developed Russia used to be prior to the Bolshevik Revolution.
"They think Russia is about communism. And I want to show it to them how beautiful and delicate Russia can be," she said, waving her hands emotionally and wearing a traditional white bridal dress for scenes in which Natasha is depicted getting married.
Obraztsova was invited to meet Klapisch in March, but did not go, as "it was too early in the morning", she said. Klapisch then himself came to the Mariinsky to see her at a rehearsal before the first night of Yury Grigorovich's "Legend of Love", in which Obraztsova has a solo. She was given the part shortly afterwards.
Obraztsova said Klapisch was very easy to work with. "He generates this sincere desire to always do exactly as he says," she added. Obraztsova will travel to London, where filming will continue this year.
In a curiously relaxed working atmosphere, with Klapisch radiating smiles at his crew and the mix of languages on board of the boat, even the shabby Lyudmila seemed like a Mediterranean cruise ship. Also on board was Cesar Award winning actress Cecile de France, reprising her portrayal of the stunning Belgian lesbian Isabelle from the first film. In "Euro Pudding," Isabelle gives Xavier an expert lecture-cum-demonstration about what really turns a woman on. In "Les poupees russes," which is scheduled to hit the screens in April 2005, Isabelle also tries finding a woman for herself.
"We all play that game of Russian dolls," Klapisch said.
http://www.dvdforum.nl/forum/viewtopic.php?t=28078&view=previous
Cinefile have announced the UK Region 2 DVD release of Pot Luck (L'auberge espagnole) for 20th September 2004 priced at £19.99.

Seven students of different nationalities are brought together under one roof in a flat in Barcelona by Cédric Klapisch who made When the Cat's Away and Un air de Famille. Starring Romain Duris (Arsène Lupin, Le Divorce, Gadjo Dilo) as French post-grad Xavier, Kelly Reilly (Peaches, Prime Suspect, Last Orders) as British student Wendy, Kevin Bishop (Muppet Treasure Island) as her brother and Audrey Tautou (Amélie) as Xavier's girlfriend left behind in Paris, Pot Luck is the first DVD release from World Cinema specialists Cinefile. This riotous comedy hit, about a bunch of students on the loose in one of Europe's most exotic cities, learning lessons about life, love and finding a future is released to own on DVD on September 20th 2004.

On his arrival at Barcelona airport, and feeling down after leaving his girlfriend in Paris, Xavier encounters a pair of newlyweds who offer him a couch while he looks for somewhere to live. He ends up in a flat which is a melting pot! Wendy the Brit, German Helmut, Italian Alessandro, Soledad the Spanish student, Lars from Denmark and Belgian Isabelle, a girl who likes girls, are Xavier's new flatmates which is only the start of the fun as national differences, linguistic mis-understandings and all out chaos spark a frenetic roller-coaster of romance, frolics and laughter!

Pot Luck has enjoyed considerable box office success in France and elsewhere as L'auberge espagnole and attracted up a host of César nominations (the French Oscars). Cécile De France (Around the World in 80 Days) picked up the César for most promising new actress for her role as Isabelle.

The sequel to Pot Luck, entitled Poupées Russes (Russian Dolls), also by Klapisch and featuring many of the same cast promises to be an even bigger hit and has been made on location in Paris, London and St Petersburg.
http://www.biosstars-us.com/c/cedric_klapisch.htm
Mini biography of Cédric Klapisch
Cédric Klapisch - French director and filmmaker
Date of birth: September 14th, 1961
Place of birth: France
With Bruno Lévy, he owns a production company: Ce qui me meut
Cédric Klapisch studied in Paris III and has a filmic degree from the School of Paris VIII, Saint Denis.
1982 He tried three times before being accepted at the IDHEC.
1984 Cédric moved to New York and studied cinema at the New York University. That same year he directed One, Two Three Mambo.
1989 He directed his short film Ce qui me Meut, in France
1992 Cédric Klapisch directed his first long film: Rien du Tout.
1993 With Romain Duris, one of his favourite actors, Cédric directed a television film: Les années Lycée, that was very successful.
1996 He directed his film Un Air de Famille, and then Chacun Cherche son Chat, also with Romain Duris,
1999 He directed the film Peut etre, with important actors such as Jean-Paul Belmondo, Romain Duris, and Géraldine Pailhas
2001 Cédric Klapisch directed one of his most important films, L'auberge espagnole, with Audrey Tatou.
2003 He presented his film Ni pour, ni Contre, with actors Marie Gillain and Vincent Elbaz
2005 One month before the release of his film Les Poupées Russes (considered to be the second part of L'auberge Espagnole) Cedric Klapisch was in Cannes at the 58th Cannes Film Festival.

French Text:
Cédric Klapisch est né le 4 septembre 1961. Il vit à Paris et suit des études au lycée Rodin. Après son bac, il fait deux années de préparation littéraire (Kâgne et Hypokhâgne) option philosophie. Il essaye le concours d'entrée de l'IDHEC (Institut des hautes études cinématographiques, devenu La fémis depuis...), où il n'est pas reçu. C'est alors à Paris III (Censier) qu'il s'inscrit en études de cinéma, l'année suivante il fera une maîtrise de cinéma à Paris VIII (Saint Denis).
Ce mémoire qui porte sur Tex Avery, Woody Allen et les Marx Brothers s'intitule : « le non-sens au cinéma, 6 ème sens du 7 ème art ».
Il réessaye le concours d'entrée à l'IDHEC, et échoue une nouvelle fois, on lui reproche un goût trop peu prononcé pour le cinéma français de l'époque (1982).
Il part finalement aux Etats-Unis à 23 ans, et étudie le cinéma à l'Université de New York (NYU) pendant deux ans.
C'est là-bas qu'il sera chef opérateur sur plusieurs courts métrages, avant de réaliser les siens. Premier essai en 1984 avec Glamour toujours. Il tournera la même année : Un, deux, trois, mambo et Jack le menteur, puis, l'année d'après, In transit.
A son retour en France, il va tout d'abord travailler comme électricien sur quelques longs métrages. C'est en 1989 que Cédric Klapisch fera beaucoup parler de lui avec un nouveau court métrage, Ce qui me meut, qui recevra plusieurs prix dans différents festivals. Ce qui me meut deviendra plus tard le nom de la maison de production à la tête de laquelle il est, en collaboration avec Bruno Lévy.
Après ce court métrage, il travaille comme scénariste ou réalisateur pour des films d'entreprise ou des documentaires pour la télévision. Il réalise notamment Masaiitis, un documentaire de 52 minutes sur les maasaï du Kenya pour Canal Plus.
En 1992, Cédric Klapisch passe au long métrage, grâce à la complicité de Lazennec (qui a déjà produit Ce qui me meut). Il réalise une comédie sur les déboires d'un patron d'entreprise, aux prises avec son personnel dans Riens du tout. Pour ce premier long, il aura au casting de son film une trentaine d'acteurs différents dont Karin Viard, Antoine Chappey, Odette Laure, Zinedine Soualem, et surtout Fabrice Luchini. Le film fait un peu parler de lui et la presse est relativement élogieuse.
L'année d'après, Arte commande un téléfilm à Cédric Klapisch sur un lycée en 1975. Le péril jeune qui faisait partie de la collection Les années lycée est tourné avec un budget très réduit. A l'affiche, on trouve le jeune Romain Duris, ainsi que Vincent Elbaz qui tourneront plusieurs fois par la suite avec Cédric Klapisch. Deux ans plus tard, le film bénéficie d'une sortie en salles, et rencontre un joli succès, tant critique que public (600 000 entrées en France).
Cédric Klapisch commence déjà l'écriture d'un projet intitulé Peut-être ; dont il a déjà du mal à trouver le financement.
Avant d'attaquer le tournage d'un troisième long métrage, Cécric Klapisch réalisera deux courts en 1994 pour la série 3 000 scénarios contre un virus, La chambre, et Poisson rouge.
Après avoir assisté à une représentation de leur pièce de théâtre intitulée Un air de famille, Cédric Klapisch rencontre Bacri & Jaoui qui lui proposent de mettre en scène le film adapté de la pièce. Enchanté, par la pièce et par la rencontre, Cédric Klapisch accepte.
Il avait en projet un petit court-métrage sur Paris qu'il décide de finalement transformer en long métrage avec Vertigo Productions.
C'est donc en parallèle avec la préparation d' Un air de famille qu'il réalise en 1996 Chacun cherche son chat, (700 000 entrées en France) où l'on retrouvera d'ailleurs Romain Duris, une comédie sur le quartier de la Bastille à Paris, qui mélange des acteurs et des vrais personnages (non-acteurs) du quartier.
La même année sort donc Un air de famille, qui connaît un grand succès (2 500 000 entrées en France) et reçoit le César du meilleur scénario, et deux César pour les acteurs Catherine Frot et Jean-Pierre Darroussin.
Si ses quatre premiers films ont permis à Cédric Klapisch de se faire connaître dans le monde du cinéma français, ça n'aura pas été suffisant pour monter son projet de film, Peut être. Le scénario et le coût du film font peur aux producteurs. C'est finalement la Warner associée à Vertigo qui apporteront le financement de son film "d'anticipation". Jean-Paul Belmondo, Romain Duris, Emmanuelle Devos, Géraldine Pailhas, Vincent Elbaz : un beau casting pour le film qui rencontre son public et sort en salle en 1999 : 800 000 entrées en France, c'est bien, mais moins que ce que les producteurs attendaient d'un tel film.
Cédric Klapisch écrit un film policier, une fois le scénario fini, la préparation de ce nouveau film est retardée de quatre mois. Cédric Klapisch, qui avait en tête un autre projet, décide de réaliser très vite L'auberge espagnole, comédie sur les déboires d'un jeune Français qui part finir ses études en Espagne. Tournage en HD, très rapide, et gros succès : ce film sans prétention passe la barre des 3 000 000 d'entrées, c'est le plus gros succès du réalisateur.
Une nouvelle fois, deux films vont être réalisés en parallèle.
En Janvier 2003 sort Ni pour, ni contre (bien au contraire), un polar avec Marie Gillain, Vincent Elbaz (qui tourne pour la troisième fois avec Cédric Klapisch après Le péril Jeune et Peut-être).
Cédric Klapisch travaille actuellement à l'écriture de son prochain film, Les poupées russes, qui propose une suite à L'auberge espagnole…

RÉSUMÉ (ENGLISH) | RÉSUMÉ (RUSSIAN) | HOME