The Bill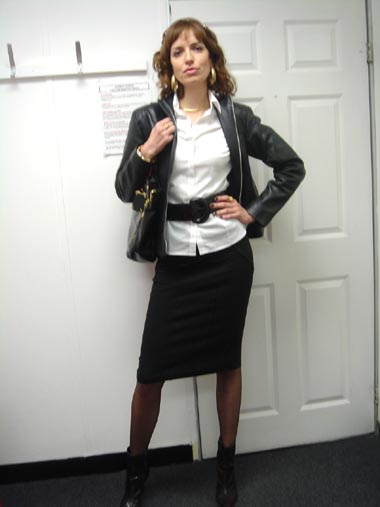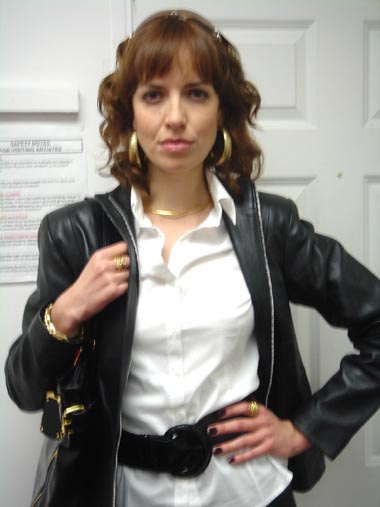 http://www.tv.com/bill/show/1023/summary.html

TThe Bill

Airs Next: ITV1 at Weekdays 8:00 PM (60 min.)
Status: Returning Series Premiered: October 16, 1984
Show Category: Drama
Welcome to The Bill guide at TV.com.
The Bill recounts the goings-on within and around Sun Hill, a Metropolitan Police Station located in the fictional Borough of Canley, in east London.

Now in its 24th year, The Bill is Britain's longest running police drama series, finally outstripping Dixon of Dock Green on 10 August 2005. It has adapted to meet the challenges of the highly competitive world of independent television, adapting from a standard post-watershed police procedural drama, through a period as a thrice-weekly early evening ratings grabber with stand-alone plots, to its current incarnation as a twice-weekly one-hour drama with ongoing soap-styIe exploration of the troubled personal lives of the police officers at its core.

The Bill is not your average cop show, but rather an extraordinary police drama that brings each episode to the audience through the eyes of the characters. An excellent cast, supported by some of the country's leading writers and directors and some innovative camera work gives an incredible sense of realism. Other police dramas have been created in an attempt to mirror its conventions and match its success, but none has lasted. The Bill truly deserves its accolade as Britain's most successful police drama.
http://www.imdb.com/title/tt0084987/plotsummary
Plot summary for "The Bill" (1984)
Uniform officers and detectives from Sun Hill police station enforce law and order on a day to day basis. A policeman's job is much more than just catching criminals; in order to survive each day they must deal with frustrating members of the public, and often their own colleagues. From petty thieves to violent drug dealers, life is never easy for the members of the Metropolitan Police Force.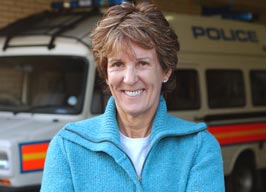 http://www.thebill.com/page.asp?partid=166
Behind The Scenes with...
Jackie Malton - Story Consultant (Freelance)
Jackie has worked on The Bill since '97. Lynda La Plant's DCI Tennison played by Helen Mirren in Prime Suspect was based on Jackie whilst she was in the police. After twenty eight years in the service Jackie has turned her hand to Story Consultation where she brings authenticity and richness of character.
"I know from being a former police officer and working in television what makes a great story with engaging characters. We want to give the audience satisfaction – once the show ends we want them to feel satisfied; like they've just enjoyed a good meal," explained Jackie.
Her job is the first job to be done on the show - together with the story team they conceive the ideas for the stories that will be told in blocks of eight episodes. The Bill has around four separate stories in each episode and they will always be told from the point of view of the police (if the police don't see it, you won't either). With over 100 hours of The Bill made a year, that's a lot of crime stories and criminals!
Jackie clarifies: "Crime doesn't change, only the contraband. It might be drugs, human traffic, prostitution, counterfeit goods or currency. Contraband will constantly change according to the market – it's much more organised and global now."
"The main thing about a story is the character and what drives them. What is the impact of a relationship they have or their emotional satisfaction? Nowadays people don't steal because they're starving; instead it's for power."
Once the ideas and plots have been put down on paper, it's down to the writers to develop the script and weave the plots into the episode they've been commissioned to do. Then, the various departments within production pull the script to pieces to decipher what they have to do in their role.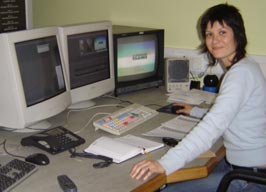 http://www.thebill.com/page.asp?partid=219
Post Production
Making an episode of The Bill takes the expertise of many departments. Here's a look at Post Production.
Post production is the process that takes place once all the material has been shot for an episode. The footage is edited and additional sound is applied to achieve a fuller and atmospheric sound. For this, at any one time six editors, three edit assistants, two dubbing mixers and one dub assistant are used, plus one post production supervisor to manage the task.
Justine Barker, The Bill's post production supervisor explains her role: "I oversee the entire post production process. I recruit the freelance editors and dubbing mixers; schedule when the post will happen – with an average of 103 hours of TV a-year it's vital the schedule works. For two episodes the overall post production process takes around six weeks – I make sure this happens smoothly.
Dominic Strevens, freelance editor sheds some light on the darkened edit suits: "Editing is making the best use of the rushes (filmed footage) you're given. The director will film an episode and on The Bill it's a single camera show, which means the same scene will be filmed using four or five set-ups (different angles). It's my job to edit those shots together to tell the story as seamlessly as possible - hopefully the viewer will not be aware of my edits in there."
"I work with a director and they have a clear idea how they want it to look and the producer will make sure the style of the show adheres to the ground rules of The Bill. For example every part of the show is from the point of view of the police, so I will never show a criminal doing something if the police weren't there to see it," continued Dominic.
Describing his role Mark Apicella, dubbing assistant: "Dubbing receives the dialogue the actors have said on set and it's our job to make it sound like the environment it's set in. If it's in CID we add sounds of phones ringing and people walking in and out. The extras in the background aren't actually saying anything, so their chatter will be added too. We have sound libraries with loads of effects from car noises to the sound of dogs barking we use."
"Everything you see on TV is dubbed, only the dialogue is original – every other sound is added," explained Mark.
Once the programme has been edited and dubbed it is sent to the broadcaster; ready as you're used to seeing it.

http://www.thebill.com/page.asp?partid=283
Mat McHale, The Bill's scheduler, invites us into his office…
Vital skills for a scheduler are: patients, logical brain, calm under pressure (it can get stressful), be fairly pragmatic and looking forward all the time.
The scheduling department (Lee Rayner and I) have a part to play most of the way through the production. Early on we have an input in the story-lining and estimate and chart how much an actor will be used. Once a first draft of an episode's script has been written, I put up on my wall an early schedule.
To schedule an episode you need to know the locations: court room, front office, CID etc; plus what actors are in the episode and how many pages of the script are in each scene.
Once I've sorted any preliminary problems and fed them back to the script department, we progress another level at the 4th draft script. This is when the 1st ADs (first asst' directors) are involved and we firm up the schedule - it becomes a little more serious.
At a later stage the location department come in and perhaps the pub they need is only available on a Thursday, or whatever, so we re-adjust to that. Then the casting department will tell us a guest artiste we want isn't available for some days. Once all this has been factored in, we lock that off and it should be the final schedule.
Obviously things still happen that will knock out the schedule: accidents, illness or simply something like the weather delays shooting. Each film unit will try to film two episodes in 17 days.
It's my job to make sure the show is filmed in the time given. It's not easy, but someone has to do it.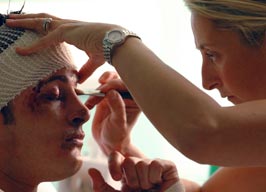 http://www.thebill.com/page.asp?partid=361
Behind The Scenes...
Meet Cat Thomas, head of The Bill's make-up department – she can make you look ten years younger or if the script dictates, dead!
Make-up in television or film is a sought after career, so if you're thinking about it, here are some top tips…
"I would suggest learning hairdressing first then make-up as a second skill," advises Cat. "Having said that, people still have successful careers in the industry with only one those skills. In addition to TV and film there's theatre, ballet and opera too. Your Margot Fonteyns of this world will always want fantastical make-up."
Cat followed her mother's footsteps; she was a period drama make-up artist and her hero. Another hero was Christine Beveridge who Cat worked with early on in her career. Cat explained working with Christine was a steep learning curve and although, at the time, she felt the job nearly killed her, she knew the career wouldn't.
"The minute you get on to a set, you know you're going to love it. It's like a nervous rush – exhilarating," shares Cat.
Having successfully completed a 'Grease Paint' course, Cat gained further invaluable experience working with other industry greats, Davie and Evelyn Jones – Cat learned about special effects from them. Davie taught Cat about the science involved and how one product reacts with another. Developing the gory stuff like wounds, burns and injuries is Cat's favourite bit of the job.
With this experience plus a couple of films under her belt, Cat's career stepped up when she got the job of make-up designer on Eldorado, a soap, set and filmed in Spain. With the help of her mum, it was here that Cat gained her understanding of soap.
Here at The Bill, Cat employs a team of freelancers who are either on location or in make-up at the base studios, applying their art on the actors - Cat ensures the continuity of the cast's looks.
Continuity is a vital component to the show. We have three units (sometimes more) shooting a pair of episodes each – so that's six individual episodes being filmed at any one time spanning a period of three weeks' onscreen time. In this time an actor could be injured within the storyline, so their bruise or scar will look different on various episodes. Actors are invariably used by more than one unit in a day, so the make-up artist will have to adjust the actor's make-up accordingly; this could be making a red bruise more blue and yellow to indicate the passage of time.
Recently one actor, fresh from a Caribbean island, had to be made to look deceased – not an easy task when they had flawless skin and a healthy glow. Cat puts in a lot of research before coming up with an injury application.
"The secret of a convincing make-up job is not to have the colourisation appear to be on the surface of the skin but under it, making sure the skin is mottled with signs of aged pigmentation, freckles, lines and veins," she reveals.
The show uses HD (High Definition) lenses on the cameras, which pick up far more detail than before, so these days it's essential the end result (be it dead or alive) is flawless.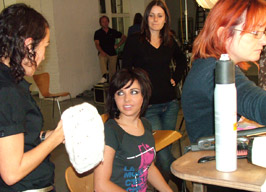 http://www.thebill.com/page.asp?partid=470
Behind Camera
When our Louisa Lytton who plays PC Beth Green was invited along for a fashion photo shoot with the fabulous weekly magazine Closer, we thought you'd like to see what goes on too.

We've got stacks of photos from the day on our photo gallery for you to flick though.

It's all in a day's work for busy actresses Louisa, but she doesn't mind: "I love doing photo shoots. I'm into fashion and make-up and stuff, so it's fun for me and a good plug for The Bill."

Louisa features in 23rd October 2007 issue of Closer – so go and grab a copy whilst you still can.

Talking about her character's police uniform she says: "I'm not a great fan of the uniform – I wouldn't wear it in my spare time!"

Being a young and trendy actress means Louise does get glamorous days away from Sun Hill station on fun fashion shoots.

"I wish I could do my hair and make-up as well as the make-up artists do it – especially for award ceremonies," maintains Louisa.

Stylist for the Closer shoot Rachel Bakewell explains the direction she took with Louisa: "The look we've gone for is a high-street version of Biker-Chic. It's Hell's Angels meets Rock Chick."

Make-up Artist and Hair Stylist Evelnne remarked: "Louisa is an easy model to work with because of her age. She has great skin, fantastic lips and her eyes are a lovely shape."

Everyone at the shoot chipped in with very positive feedback: "Louisa's warmed up quickly and was very natural in front of the camera," explained Kieran Seymour the Digital Operator.

Whereas Karl Pierard said: "Louisa suited all the biker clothes… I'm surprised she doesn't have a Harley or Triumph of her own!"

Sarah-Jane King, publicist here on The Bill, is a big fan of Closer and really enjoys working with the Closer team. "The magazine continually supports The Bill with fantastic shoots and 'Picks of the Day'. So if you're a fan of the show, be sure to check out Closer every Tuesday."

http://www.thebill.com/page.asp?partid=483


Press
14th November 2007
There's only one thing worse than being talked about – that's not being talked about. Here's what the press have been saying about our Moving Target Interactive episodes…

"Never let it be said that the makers of this long-running cop drama are resting on their laurels." 'Pick of the Day', TV Guide

"A special three-part story about a high-profile murder case starts this week and if you want to try to work out whodunnit, you'll need to visit the programme's new website." 'Best of the Web', Radio Times

"The Bill has been around for a long time week in, week out, but it can still deliver the goods with tightly written episodes such as this one." Radio Times

"The Bill is getting better and better at the moment as it continues to tackle some of the most controversial aspects of policing London's busy streets." TV Times

"The Bill goes interactive this week .... blimey, this would never have happened in Bob Cryer's day!" TV & Satellite Week

"Brace yourselves for an action-packed three-part special....and if you want to get really stuck in, for the first time you can follow events and the case file online at thebill.com... what a treat!" Closer

"Whodunnit fans can revel in mystery solving - as The Bill is set to turn viewers into detectives for a series of interactive episodes." The Sun Online

"The start of an interactive three-part story, for which viewers are invited to play detective..." 'The best of the week ahead', Culture, The Sunday Times

http://www.tvthrong.co.uk/news/bbc-drama-blood-rush-2-part-crime-drama
Blood Rush
BBC Drama Blood Rush - 2 part crime drama

BBC Drama announced today that Louise Lombard (CSI, The House Of Eliott), Lyndsey Marshal (Rome) and Danny Dyer (Straightheads, The Football Factory, Human Traffic) are to star in Blood Rush (working title), a gritty new two-part crime drama for BBC One, produced in house by BBC Drama Studios.

Written by Barbara Machin (who also created Waking The Dead), the format represents a bold step forward for the crime genre: as events flip both backwards and forwards in time, this compelling story is told at various times from the point of view of every character involved – those investigating the crime, as well as the killer and his victims.

"There's always more than one perspective to a crime," says Emmy and BAFTA award-winning writer Barbara Machin.

"In fact, every point of view tells a different story. So this approach allows viewers to get under the skin of all our characters – to be right at the heart of the action and see the story from the most compelling and exciting perspective at any given time. And each time you think you finally understand the truth, hopefully immediately afterwards we will take you somewhere new."

A killer has killed once and kidnapped another victim, challenging the team to work out why. Suddenly everyone's past comes under scrutiny, everyone's version of the truth comes under suspicion.

Kay Rousseau (Louise Lombard), who heads up the crime team, is back at work after the death of her child. Suspicion about her involvement in this death remains, not least in her own husband. Only Matt Costello (Danny Dyer), Kay's second-in-command and a dedicated, impassioned copper, is loyal to the core.

Dr George Austen (Lyndsey Marshal), the team's forensic scientist, worked on Kay's case and knows things Kay wished she didn't, and this isn't helped by her own fast increasing addiction to alcohol which puts her evidential work under unwelcome scrutiny.

Shaun Parkes (Notes On A Scandal, Casanova) plays profiler Dr Clive Morrell, whose own mood swings and strange behaviour are causing concern within the team; Lenora Crichlow (Sugar Rush, The Bill) plays rookie cop Jude Whiley, who is young, fresh and has an energy and passion for the job that verges on obsession; and Ace Bhatti (New Street Law) plays Kay's husband Miles Trueman, the lawyer attached to the case.

Brian McCardie (Lilies, Low Winter Sun) plays the killer Michael Bovery, a man obsessed with one of the team, and Jeffery Kissoon (Space 1999, Grange Hill) plays the Commissioner, Rousseau's boss.

Patrick Spence, Head of Drama, Northern Ireland, says: "I wake up every day yearning for a script as good as this. No wonder we could attract such an attractive, classy cast, with so much to play for."

Currently filming on location in Bristol, Blood Rush is written by Barbara Machin. The producer is Jane Steventon (BAFTA award-winning producer on Casualty), the director is Paul Unwin (Messiah) and the executive producer is Patrick Spence.

Blood Rush is commissioned by Jane Tranter, BBC Controller of Fiction.

Blood Rush - Part Two Episode 587. Part two of two. Stuart faces an anxious wait for the HIV test results

http://www.mindthezap.tv/programs/1084315.html
The Bill
Episode 587
Blood Rush - Part Two
Part two of two. Stuart faces an anxious wait for the HIV test results after being stabbed in the neck with a dirty needle by Danny Peters. Jack is taken aback when the DS turns up for work as usual the next day - not least because he has struck a deal with Peters for inside information on a major heroin smuggling operation, and Stevie has volunteered to work underground in a high-risk sting

http://www.tv.com/the-bill/blood-rush-part-2/episode/1190779/summary.html


Blood Rush Part 2
Episode Number: 2247 Season Num: 24 First Aired: Thursday April 3, 2008 Prod Code: Episode 587


Sgt Stone and PC Fletcher arrest Danny Peters for the attack on DS Turner. Turner is devastated to discover that the needle was infected with the HIV virus. DC Moss goes undercover as a heroin addict to investigate a major heroin smuggling operation.

Cast and Crew
| | |
| --- | --- |
| Writer: | |
| Director: | |
| Star: | Doug Rao (DS Stuart Turner), Ali Bastian (PC Sally Armstrong), Gary Lucy (PC Will Fletcher), Cat Simmons (TDC Kezia Walker), Micah Balfour (PC Benjamin Gayle), Simon Rouse (DCI Jack Meadows), Lucy Speed (DC Stevie Moss), Sam Callis (Sgt Callum Stone), Sally Rogers (DC Jo Masters), Amita Dhiri (DC Grace Dasari), Melanie Gutteridge (PC Emma Keane), John Bowler (PC Roger Valentine), Graham Cole (PC Tony Stamp) |
| Guest Star: | Andrea Lowe (Paula Grant), Ksenia Zaitseva (Alena Yashina), Steve Weston (Carl Jackson), Brendan Patricks (Graham Boyd), Andrew Beck (Nico Lawton), Neil Bell (Danny Peters) |
http://epguides.com/Bill/ - episodes The Bill (a Titles & Air Dates Guide) by this TV.com editor

PHOTOS | RÉSUMÉ (ENGLISH) | RÉSUMÉ (RUSSIAN) | HOME