FERGUS O'HARE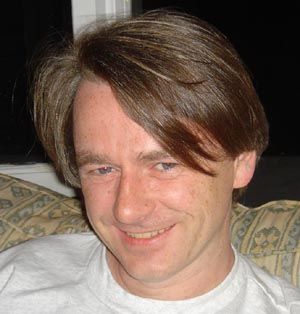 http://www.ibdb.com/person.asp?ID=70087
Fergus O'Hare
Male
Designer
Productions

Function

Dates of Production

A Day in the Death of Joe Egg
[Revival, Play, Comedy]

Sound Design by Fergus O'Hare

Apr 3, 2003 - Jun 1, 2003

Noises Off
[Revival, Play, Comedy, Farce]

Sound Design by Fergus O'Hare

Nov 1, 2001 - Sep 1, 2002

Electra
[Revival, Play, Tragedy]

Sound Design by Fergus O'Hare

Dec 3, 1998 - Mar 21, 1999
Current Productions: This Is How It Goes, The Philadelphia Story, Easter
http://www.hampsteadtheatre.com/productions/fergus_ohare.asp
Fergus O'Hare - Sound
Recent work in the UK includes: Clouds (ACT); Cloaca, Hamlet (Old Vic); Twelfth Night (AlberyTheatre); Shimmer (Traverse); Henry IV (Donmar Warehouse); Home, The Quare Fellow, Candida, Singer (Oxford Stage Company) and Skellig (Young Vic).

Work in New York, Los Angeles and Sydney includes The Shape of Things, A Day in the Death of Joe Egg, The Dance of Death, Noises Off, Electra (Drama Desk Nominee) and An Enemy of the People.

http://www.autograph.co.uk/html/news.php?dt_start=1079940963&news_show=4
Autograph Sound News
DiGiCo Combine with Autograph on D5, Friday 15th November 2002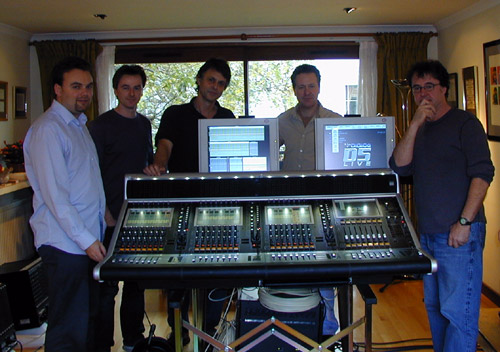 James Gordon, Fergus O'Hare, Andrew Bruce, Mick Potter & Bobby Aitken
Theatrical sound design specialist Autograph Sound Recording has purchased its first DiGiCo console. The 96 channel console, which was delivered by DiGiCo's Sales Director James Gordon to Autograph in early November, will become the first in the world to be fitted with the forthcoming D5 Theatre package. The theatre software will include an enlarged output matrix and a host of other features that are specific to the theatre environment.

For almost three decades Autograph has been known for its pioneering input into the design of many theatre-orientated products from manufacturers such as Meyer Sound, Cadac, Sennheiser, Micron and Danish Pro-Audio.

Andrew Bruce, Autograph Chairman and Founder, will bench test the prototype software in close consultation with DiGiCo engineers to produce a console that can cater for the demands of setting up and running a large scale theatre production.
"We are excited to be working so closely with Digico to develop a digital console and software package that fully addresses the needs of a live theatre environment, says Bruce, "DiGiCo has shown great interest in collaborating with us on this project, recognising the experience contained within Autograph. We have a real opportunity here to develop an already award winning product into a console that appeals to most if not all live production sound designers and operators."

Autograph has already hosted the first of several development workshops with renowned theatrical sound designers such as Fergus O'Hare, Mick Potter, Bobby Aitken, Paul Stannering and Steve Williams of mobile recording unit Sound Moves. Autograph will also draw on its own pool of in-house talent, with the objective of gaining as broad a range of experienced opinion as possible to ensure the developments are relevant to today's engineers.
| | |
| --- | --- |
| | |
| | |

RETURN | RÉSUMÉ (ENGLISH) | RÉSUMÉ (RUSSIAN) | HOME